Nissan Maxima Service and Repair Manual: ECU diagnosis information
A/C AUTO AMP.
Reference Value
VALUES ON THE DIAGNOSIS TOOL
CONSULT MONITOR ITEM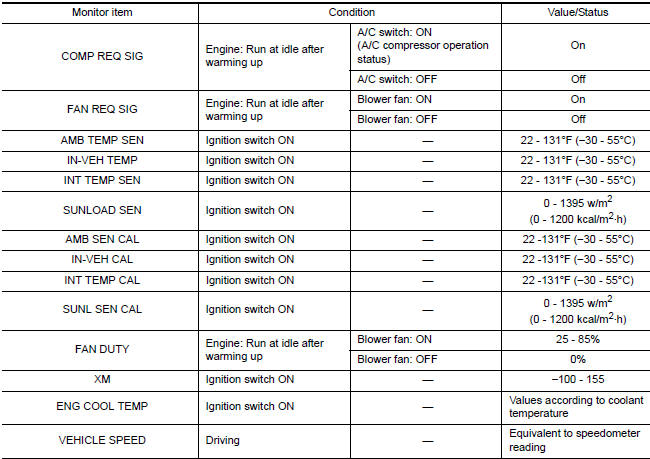 A/C AUTO AMP. HARNESS CONNECTOR TERMINAL LAYOUT

TERMINALS AND REFERENCE VALUES FOR A/C AUTO AMP.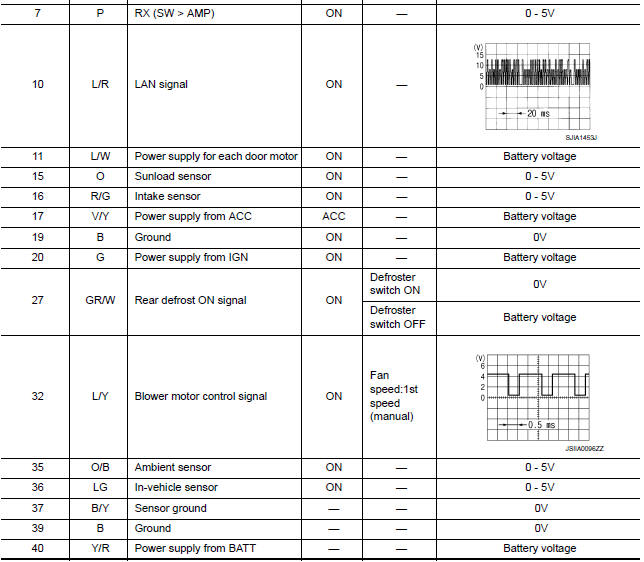 DTC Inspection Priority Chart
If some DTCs are displayed at the same time, perform inspections one by one based on the following priority chart.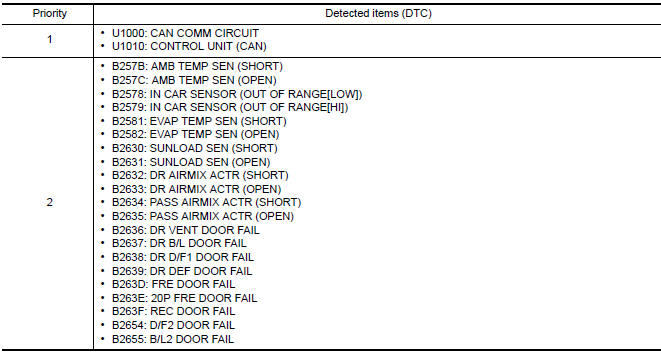 DTC Index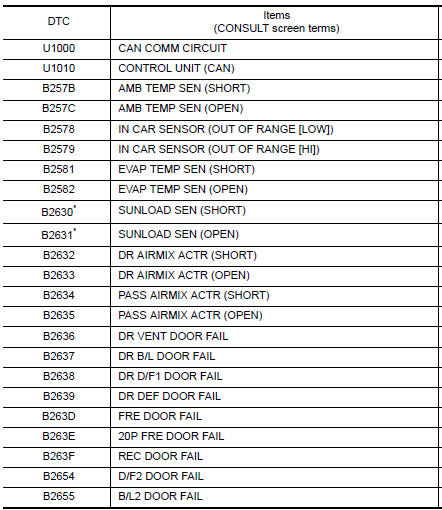 *: Perform self-diagnosis under direct sunlight. When performing indoors, aim a light (more than 60 W) at sunload sensor, otherwise selfdiagnosisreports an error even though the sunload sensor is functioning normally.