Nissan Maxima Owners Manual: Fuses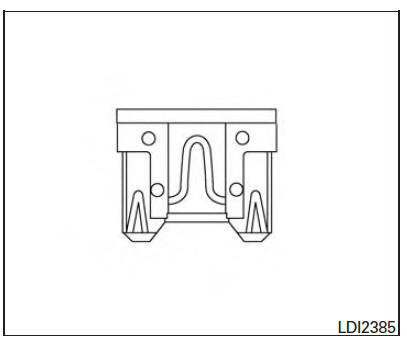 If any electrical equipment does not operate, check for an open fuse.
Fuses are used in the passenger and engine compartment. Spare fuses are provided and can be found in the passenger compartment fuse box.
When installing a fuse make sure the fuse is installed in the fuse box securely.