Nissan Maxima Service and Repair Manual: Diagnosis system (HVAC)
CONSULT Function
CONSULT can display each diagnosis item using the diagnosis test modes as shown.
CONSULT application items

SELF-DIAGNOSTIC RESULT
Display Item List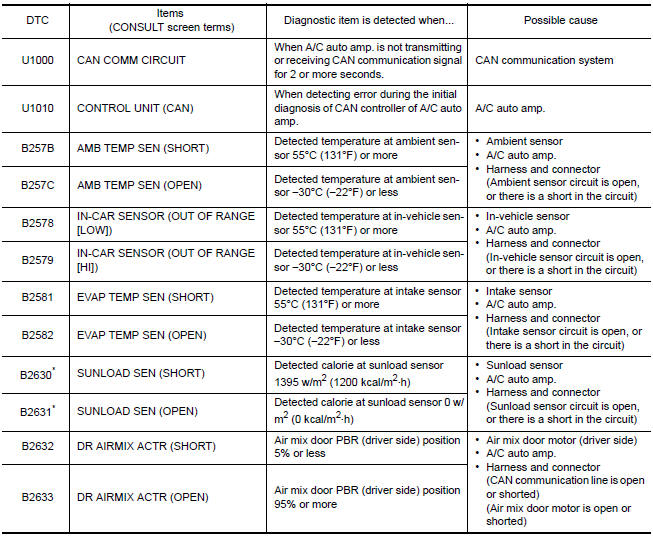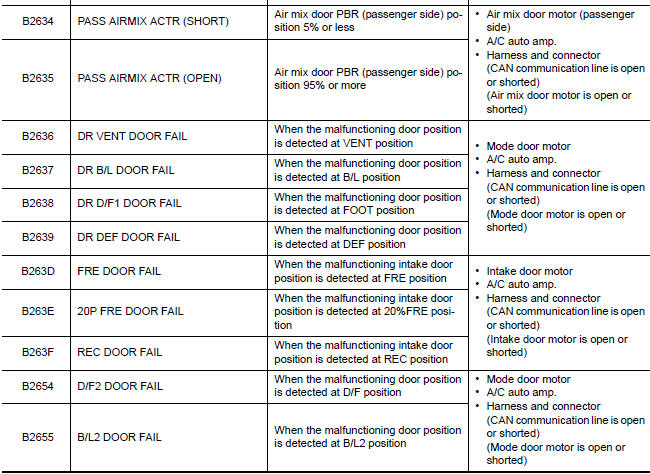 *: Perform self-diagnosis under sunshine. When performing indoors, aim a light (more than 60 W) at sunload sensor, otherwise self-diagnosis reports an error even though the sunload sensor is functioning normally.
DATA MONITOR
Display item list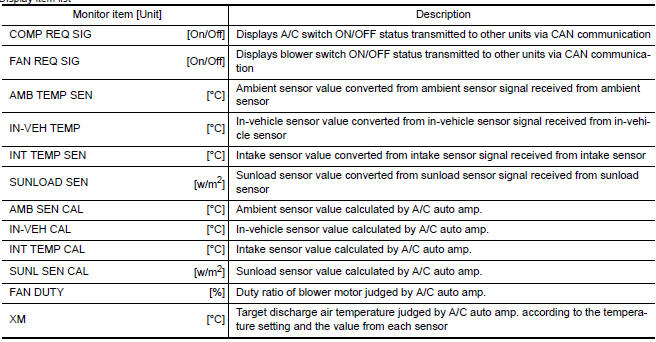 ACTIVE TEST

HVAC TEST

NOTE: Perform the inspection of each output device after starting the engine, because the A/C compressor has been operating.
WORK SUPPORT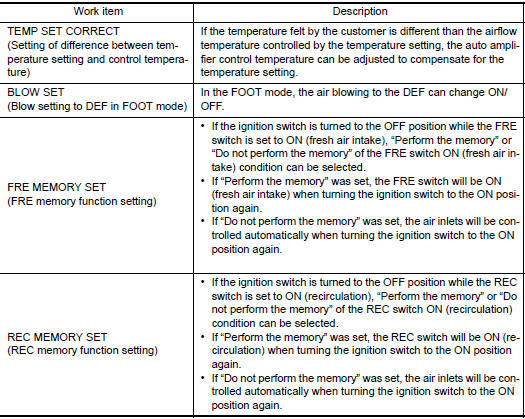 When the battery cable is disconnected from the negative terminal or when the battery voltage becomes 10V or less, the setting of WORK SUPPORT may be cancelled.