Nissan Maxima Owners Manual: Installing front license plate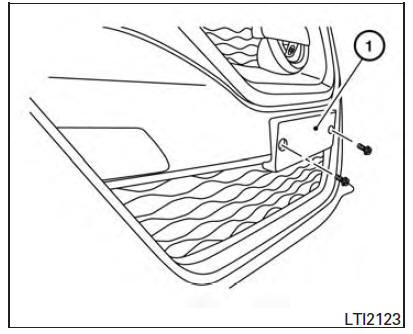 Use the following steps to mount the front license plate: 1. Make holes on the plastic finisher at the location mark (small dimple) using a 5 mm (0.20 in) drill. Apply light pressure to the drill.
Install the license plate holder using the two screws provided with the holder.
2. Mount license plate 1 using two M6- 14mm bolts.
License plate bolt tightening torque: 5.74 N*m (4.0 ft-lb)