Nissan Maxima Service and Repair Manual: Diagnosis system (TCM)
CONSULT Function
FUNCTION
CONSULT can display each diagnostic item using the diagnostic test modes shown following.

WORK SUPPORT MODE
Display Item List

Engine Brake Adjustment
CAUTION:
Mode of "+1""0""−1""−2""OFF" can be selected by touching "UP"or "DOWN" on CONSULT screen.
However, do not select a mode other than "0" and "OFF". Selecting "+1" or "−1" or "-2" may cause irregular driveability.
Check CVT Fluid Deterioration Date
CAUTION:
Touch "CLEAR" after changing CVT fluid, and then erase "CVTF DETERIORATION DATE".
SELF DIAGNOSTIC RESULTS MODE
Display Items List
Refer to TM-124, "DTC Index".
DATA MONITOR MODE
Display Items List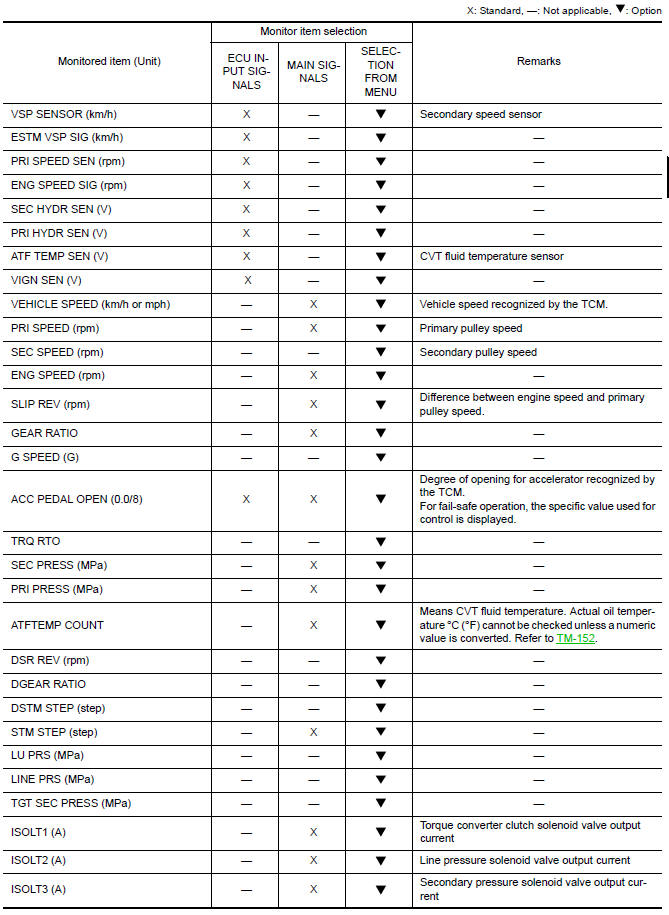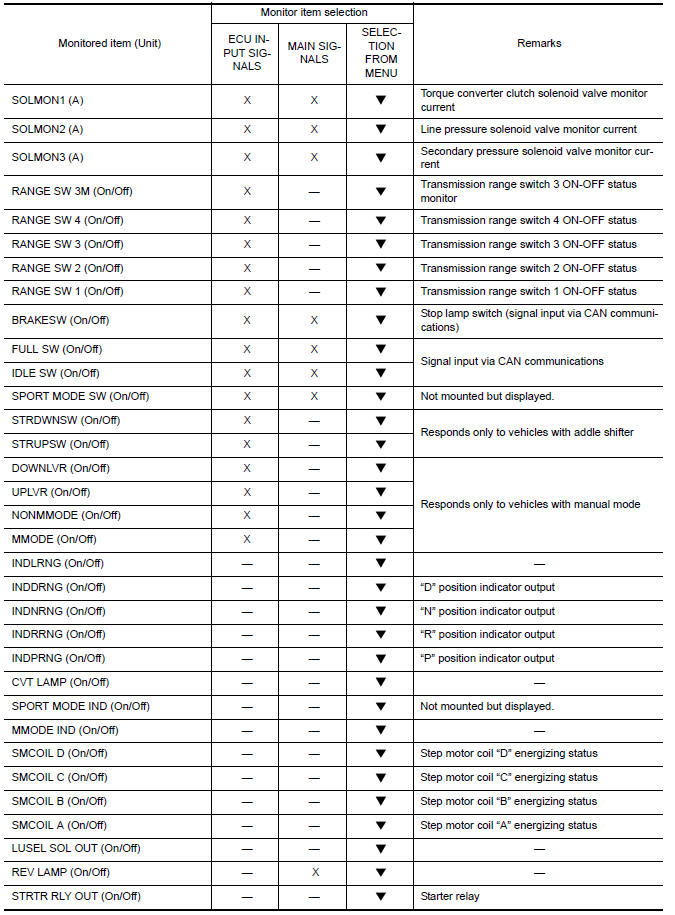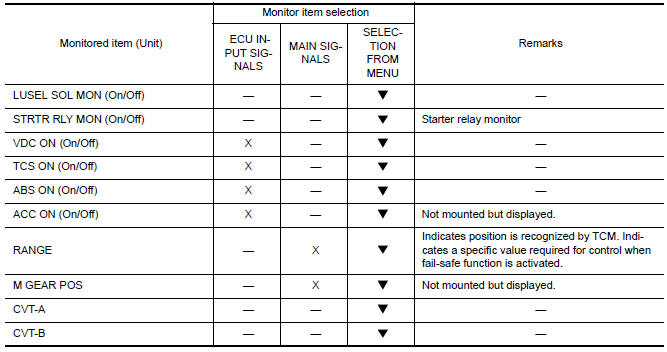 Diagnostic Tool Function

OBD-II SELF-DIAGNOSTIC PROCEDURE (WITH GST)
Refer to EC-127, "GST (Generic Scan Tool)".