Nissan Maxima Service and Repair Manual: Driver seat control unit
Reference Value
VALUES ON THE DIAGNOSIS TOOL
CONSULT MONITOR ITEM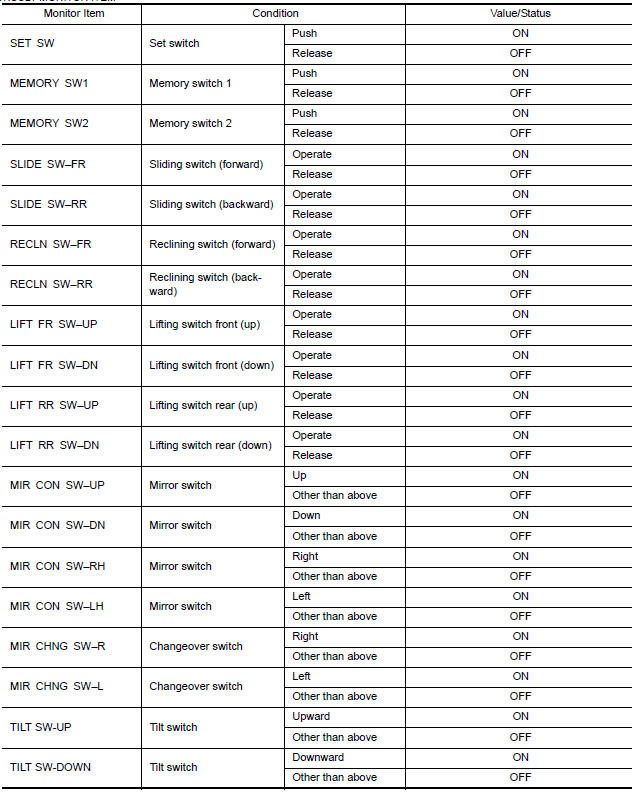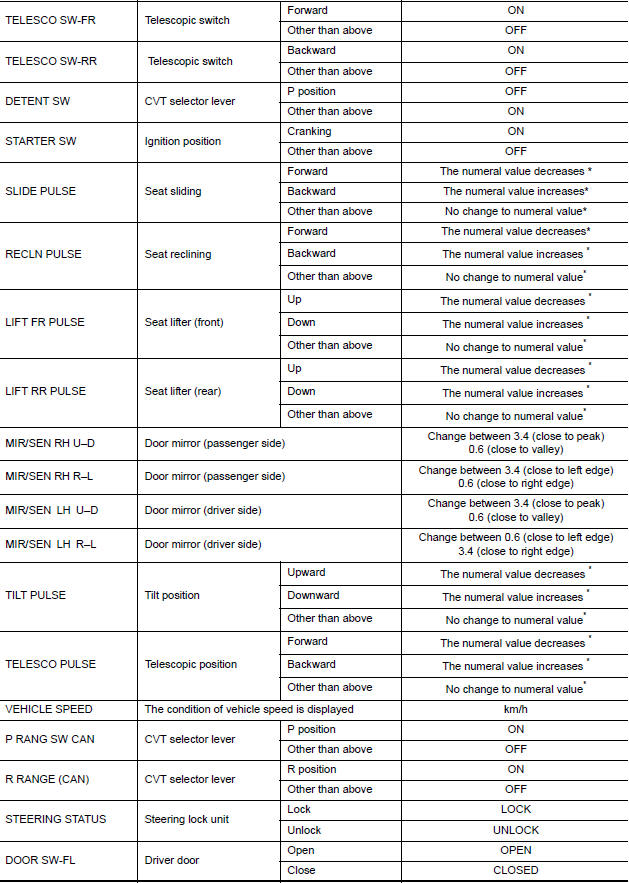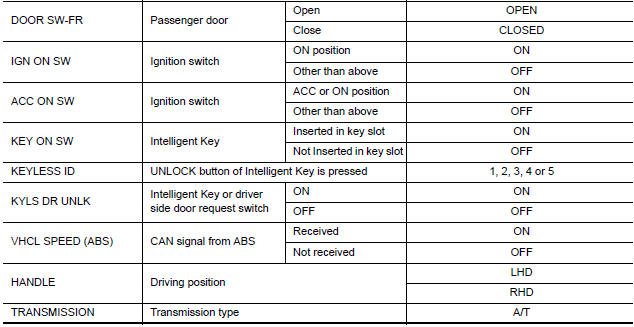 *: The value at the position attained when the battery is connected is regarded as 32768.
TERMINAL LAYOUT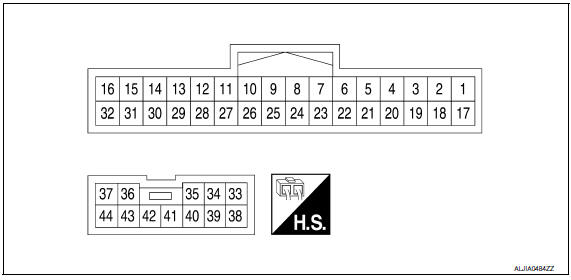 PHYSICAL VALUES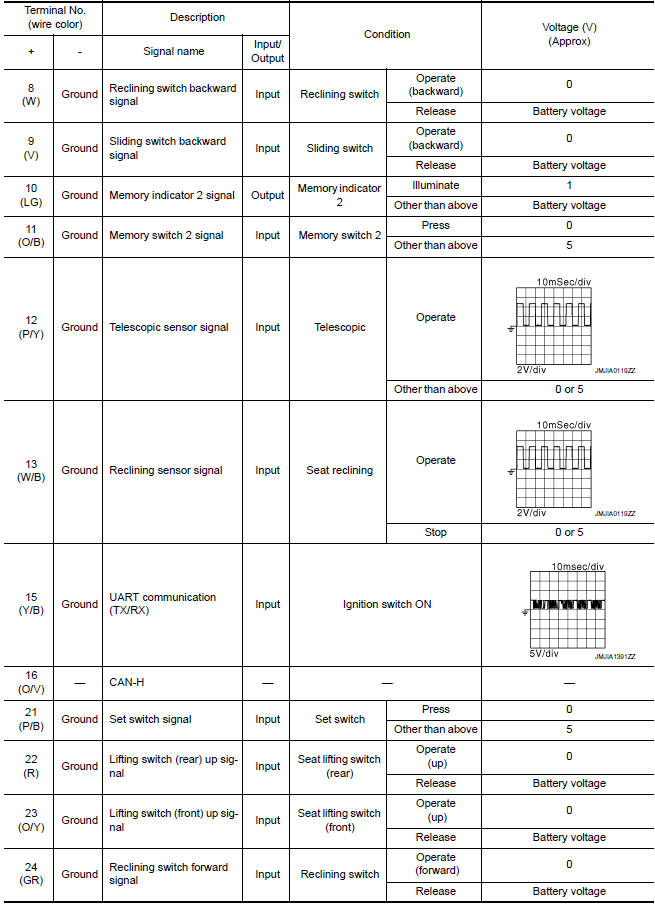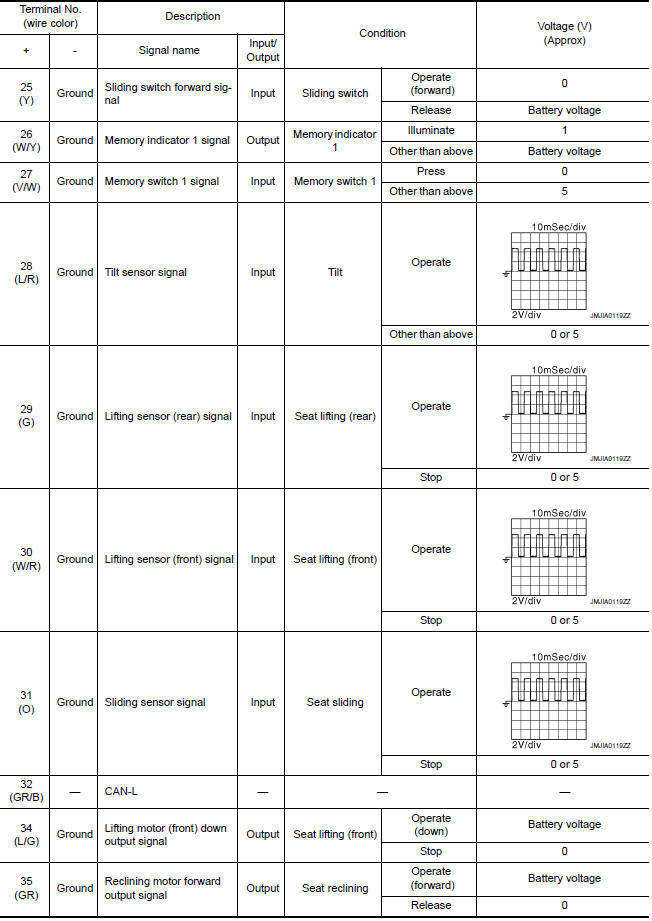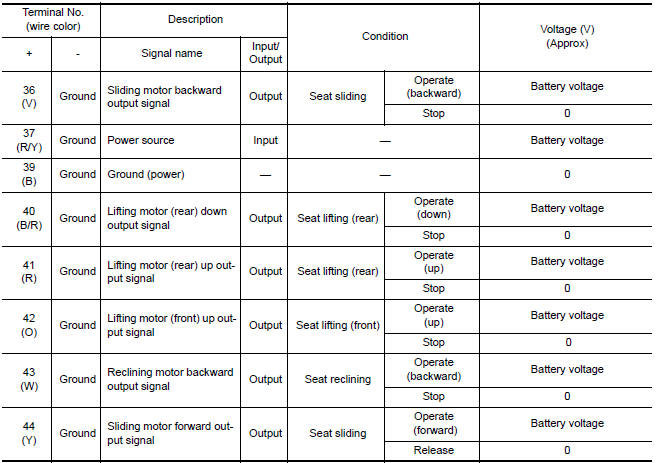 Fail Safe
The fail-safe mode may be activated if the following symptoms are observed.

DTC Index


0: Current malfunction is present
1-39: Displayed if any previous malfunction is present when current condition is normal. The numeral value increases by one at each IGN ON to OFF cycle from 1 to 39. The counter remains at 39 even if the number of cycles exceeds it. However, the counter is reset to 1 if any malfunction is detected again, the normal operation is resumed and the ignition switch is turned from OFF to ON.