Nissan Maxima Owners Manual: Adjusting the screen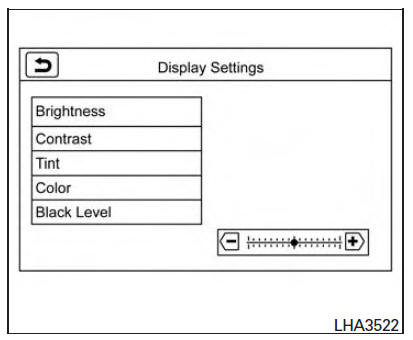 1. While on a RearView Monitor screen, touch the touch-screen display. The Camera Settings screen will come up.
2. Touch the Display Settings key.
3. Touch the "Brightness," "Contrast," "Tint," "Color," or "Black Level" key.
4. Adjust the item by touching the + or - key on the touch-screen display.
NOTE:
Do not adjust any of the display settings of the RearView Monitor while the vehicle is moving. Make sure the parking brake is firmly applied.