Nissan Maxima Service and Repair Manual: Unit disassembly and assembly
TORQUE CONVERTER
Exploded View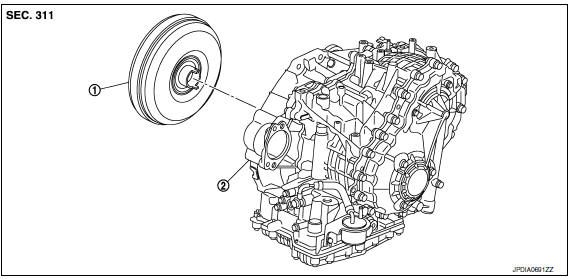 Torque converter

Transaxle assembly
Disassembly
Remove transaxle assembly. Refer to TM-188, "Exploded View".

Remove torque converter from transaxle assembly.
Assembly
Note the following, and install in the reverse order of removal.
Attach the pawl (A) of the torque converter to the inner gear hole (B) on the oil pump side.

CAUTION: Rotate the torque converter for installing torque converter.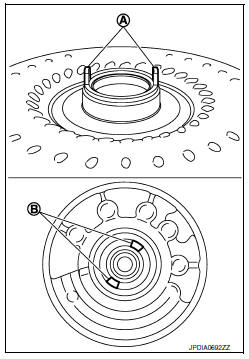 Inspection
INSPECTION AFTER INSTALLATION
After inserting a torque converter to transaxle assembly, check dimension (A) is within the reference value limit.
B : Scale
C : Straightedge